Step up to the next level of beverage knowledge.
An unparalleled depth of sales channel insight.
The All Channel Beverage Database™

Compare and analyze sales channel results and forecasts to determine segments that are underperforming, uncover market opportunities, set growth targets, etc. Beverage Marketing's All Channel Beverage Database™ offers:
100% of volume and dollar sales across all measured and un-measured retailer channels

18 non-alcohol categories and 46 sub-categories: from bottled water to sports beverages, vegetable drinks, creamers, cocoa and syrups and everything in-between
Break-outs of leading companies and private label by retail sales channel

Break-outs of leading brands by retail sales channel

Quarterly updates

Break–outs by 15 on– and off–premise retailer channels including:
Off-premise

Grocery
Independent small grocers
Mass (w/o Wal-Mart)
Wal-Mart
Dollar
Club
Health
Drug
Convenience
Military
On-line
Non-Traditional

On-premise

Foodservice

Limited service
Full service
Business & industry
Schools
All other Foodservice

Vending
Bars
Use the All-Channel Beverage DatabaseTM when developing strategic and business plans to facilitate greater focus and resource allocation against "true" market opportunities.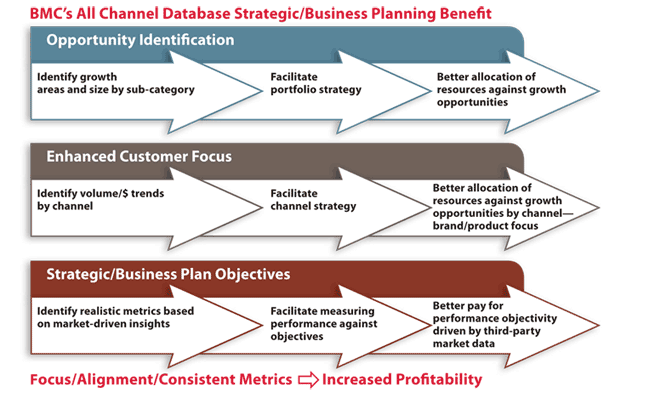 Please call Charlene Harvey at 1-800-275-4630 Ext. 1962 (U.S.) or 1-212-688-7640 Ext. 1962 for details.